Cynthia L. Arnold, Ph.D.
Licensed Psychologist – Clinical, Developmental Disability Specialist
---
---

Dr. Arnold is a Lifetime member of CHADD.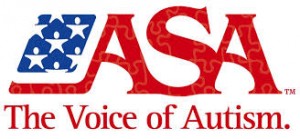 Dr. Arnold is a Lifetime member of Autism Society of America.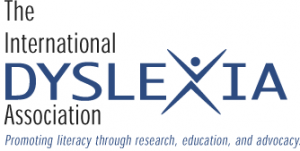 Dr. Arnold is a Lifetime member of the International Dyslexia Association.
---

Welcome and thanks for taking the time to learn more about my practice. My clinical expertise is in testing, diagnosing and treating developmental differences: Autism/Asperger's/ASD, ADHD/Executive Functioning, Dyslexia and resulting emotional and behavioral challenges.
I am unique for 3 reasons:
1. I have a holistic perspective. I was cross-trained with multiple other specialties (i.e., Pediatrics, Occupational Therapy, Physical Therapy, Speech Language Pathology, Education, Psychiatry, & Audiology) to have a comprehensive understanding of challenges. In my practice I actively collaborate with other professionals for more holistic care. I routinely work directly with Naturopaths, Osteopaths, Dietitians, tutors and academic providers.
2. I integrate testing and treatment. Most providers either specialize in testing/assessment for accurate diagnosis -or- treatment. I literally use testing data to make very specific treatment recommendations.
3. I teach you a  'User's Manual' for your brain. Meaning, I literally co-create with you a notebook for how your brain works, what the challenges are, how they impact you, and known tricks to circumvent them. I have exceptional scholarship in: Autism / Asperger's / ASD, ADHD, Dyslexia and Behavioral Disorders.
I am a Lifetime Member of the International Dyslexia Association (IDA), Children & Adults with Attention Deficit Hyperactivity Disorder (CHADD) & Autism Society of America (ASA). I have been on the Board of Directors of Thomas Edison High School. I co-authored materials for Asperger's Teens with an ASD adult. I was given the award of Provider of the Year 2012 from the Oregon Institute on Developmental Disabilities.
Mostly importantly, I absolutely love what I do. Neuroquirky people are AWEsome.
 Personal and Professional Background with Kids
Throughout my life, I have been drawn to animals and children. As a young girl, I was rarely without the companionship of my dog and whatever stray happened to cross our paths. I was enchanted by the way animals learned, behaved, and expressed affection. Beginning in early elementary school, my family began visiting a foster home for adolescents and adults with cognitive and physical disabilities. Guided by compassion, my curiosity about learning and behavior flourished, as did my respect for individual differences.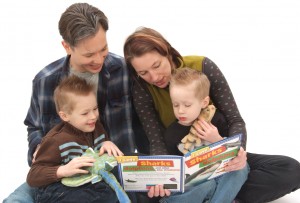 Drawn by a desire to help, I began volunteering time in nursing homes during my high school years. There I learned about existential issues, the value of respecting one's inner beauty, and the importance of forgiveness and letting go. I also embraced my life-long passion for reading. Upon entering college, I began volunteering with hearing impaired children and children with Autism. I soon declared a major in psychology and a minor in sociology. I had found my calling.
I attended college at Transylvania University in Lexington, Kentucky. Transy is an acclaimed private liberal arts school in Kentucky. In college I devoted much of my free time to learning about and working with developmentally disabled children and their families. During that time, I assisted in the creation of a non-profit agency, Project Future Hope, for children with special needs. This organization routinely flew in professionals from multiple agencies who trained me in the treatment of Autism, Asperger's Syndrome and developmental disabilities. As a result, I quickly became a community leader in pervasive developmental disabilities. I regularly supervised teams of therapists, conducted educational trainings for elementary schools and universities, and assisted families in fighting for their children's legal rights to appropriate education and insurance coverage. I was often asked to provide lectures to post-doctoral residents on Autism treatment. I also spent a significant amount of time volunteering with deaf children in a local grade school. Last, I graduated 6 months early so I could spend this time conducting research at the Kennedy Center, which is part of Peabody College at Vanderbilt University. The Kennedy Center is a leader in research, diagnosis and treatment of developmental disabilities. My focus was on identifying efficacious treatment approaches for children with Autism. My first publication resulted from this work.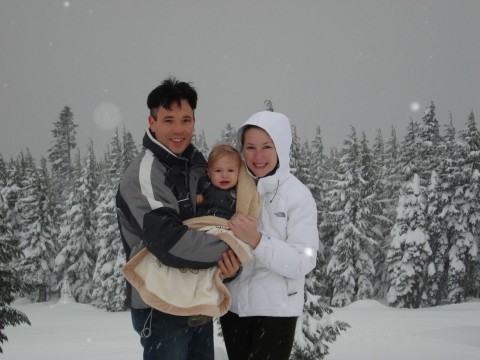 I attended graduate school at Pacific Graduate School of Psychology in Palo Alto, California. My academic goal was to obtain a doctorate in clinical psychology. My personal goal was to integrate my passion in both philosophy and psychology. There, I pursued two tracts of study: (a) Child Development, and (b) Behavior. Throughout my graduate training, I worked in a myriad of assessment, diagnostic, treatment and research settings. I gained experience working with individuals, couples, families and groups in community, inpatient and outpatient settings. To attain this experience, I completed twice the clinical hours required for my degree and remained in graduate school one extra year to complete training in multiple treatment modalities. Most of my clinical developmental disability training was completed at Langley Porter Children's Hospital at the Univeristy of California at San Francisco. I studied under Bryna Siegel, Ph.D., a leading psychologist in the field of developmental disorders. I conducted assessments and research with her. My dissertation resulted from this work. My clinical work in general child psychology and behavior was completed at California Specialty Hospital and San Jose Job Corps. California Speciality Hospital at St. Helena Hospital is an inpatient mental health facility. It is unique in that it is one of very few hospitals serving small children and adolescents, as well as adults. I conducted assessments, treatment and trainings for the hospital. San Jose Job Corps is an employment training center for youth, created by the U.S. Department of Labor. There, youth live, get an education and healthcare on campus. It is typically considered the "last chance" for youth who have been removed from all other academic placements. I provided treatment and trainings for the center.
My internship and post-doctoral residency were completed at the Child Development and Rehabilitation Center within Doernbecher Children's Hospital at Oregon Health & Science University. I was accepted as a LEND student. LEND stands for Leadership in Education Excellence in Neurodevelopmental and related Disabilities. This was within the Oregon Institute on Disabilityand Development. There are very few of these programs in the U.S., and it is quite an honor to attend. The focus of my training was in assessment, diagnosis, treatment, research and community service in areas of neurodevelopmental differences. As part of this program I worked within multidisciplinary teams consisting of psychologists, psychiatrists, pediatricians, speech and language pathologists, occupational therapists, physical therapists, dieticians etc. After completing my internship, I was asked to remain as a post-doctoral resident. Later, I did contract work for OHSU/CDRC as part of their Learning Disability / ADHD assessment team.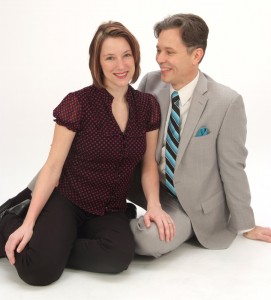 In May 2005, my husband and I opened New Leaves Clinic. Here, I provide assessment, diagnosis, treatment and consultation to individuals, families and couples. Please reference my Curriculum Vitae for a more thorough description of my clinical training.
I actively study the application of traditional philosophy to living a fulfilled life. Aside from my clinical training, I am an avid reader of modern and classical literature. For centuries, philosophers have attempted to define wisdom and describe how it can be acquired and employed to guide one's life. While each person is unique in their experience of mental distress, I believe that there is value in applying these ancient ideas toward the relief of symptoms and creating a thoughtful life path. It is my belief that every form of self-expression holds wisdom, and is therefore worth considering in treatment planning. Thus, my interventions are ultimately informed by a mix of scientific, philosophical, and spiritual/mystical writings.
I am also the mommy of two amazing little boys.
Adult Therapy
I am often asked, "Do you work with adults? It looks like you work with kids." This is an excellent question. I was trained in the "Practitioner/Scholar" model. This means that my training focused on Empirically Validated Treatments (i.e., effective practice found through research). For example, research has found that there are specific treatments that work well for anxiety, depression, and behavior problems. These treatments work well, regardless of age. This means that my training is based on skills used across the age span. In fact, most research is based on adults, and therefore most of my training was based on adult research.
If you read my biography, you learned that many of my patient hours in grad school were spent with kids. I list this because most psychologists are trained as "generalists", meaning that they have limited to no experience working with specific populations (e.g., kids, people with disabilities & chronic illness). For this reason, people in search of help in those areas need to see that I have additional training.
I very much enjoy working with adults, and have worked with adults in community mental health, inpatient and outpatient settings. My adult patient return rate is very high. This is because I carefully choose with whom I work, to make sure that we are a good match and can create an enjoyable and productive working relationship. I prefer adults with ASD, dyslexia, ADHD and/or attachment/adoption challenges.
Areas of Clinical Practice
Adjustment Disorder
Anxiety Disorders (mild to moderate challenges)

Social Phobia / Social Anxiety Disorder
Generalized Anxiety Disorder

Attention Deficit & Disruptive Behavior Disorders

Attention-Deficit/Hyperactivity Disorder
Conduct Disorder
Oppositional Defiant Disorder
Disruptive Behavior Disorder
General Noncompliance
Anger Management
Minor Self Injury

Communication Disorders

Mixed Receptive-Expressive Language Disorder

Gifted & Talented (TAG)
GLBT Issues
Learning Disorders

Assessment of Reading (Dyslexia), Writing & Math
Assessment of Intellectual Disability & Borderline Intellectual Functioning
Counseling of resulting emotional frustration

Pervasive Developmental Disorders / Neurodevelopmental Disorders

Autistic Disorder
Asperger's Disorder
Social Pragmatic Communication Disorder

Reactive Attachment Disorder

Adoption Issues
Foster Care Issues

Please review my resume/vitae for additional information regarding my professional training, or my accolades for client testimonials.