Testing & Diagnosis: Autism, ADHD, Dyslexia, Learning Disability, Gifted, Intellectually Disabled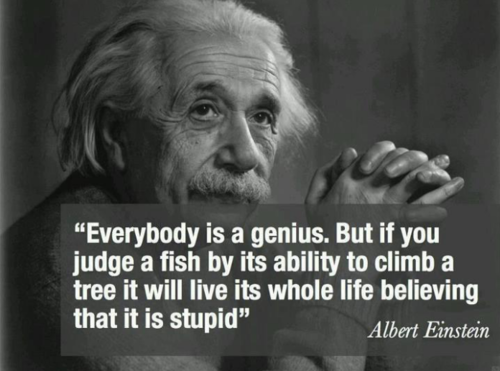 We do not do the same 'standard' assessment for everyone. We interview you, review past assessments and clarify your goal (e.g., understand your child, diagnose, access to intervention, college, work, ABA) so we can provide the least expensive way to meet your specific goal.
Common assessment concerns:
Autism / Asperger's Disorder / Autism Spectrum / Social Pragmatic Communication Disorder

Social Challenges/Skills deficits
Sensory Processing
Social Anxiety
Adaptive Behavior / Daily Living Skills
Depression / low self esteem
Assessment to access Applied Behavior Analysis (ABA)
Assessment to apply for disability benefits (SSI or SSDI)
Assessment to apply for guardianship

ADHD / Executive Function

ADHD – Combined Type (i.e., impulsive, hyperactive and inattentive)
ADHD – Inattentive (i.e., inattentive without impulsivity or hyperactivity)
Executive function challenges due to other learning challenges (e.g., autism, anxiety, dyslexia)
Working memory challenges

Learning Differences / Dyslexia / Dyscalculia / Dysgraphia

Reading & Writing Disorder / Dyslexia
Math Disorder
Nonverbal Learning Disability

Note: Nonverbal learning disorder is a learning disorder that is 'not a verbal' disorder. Individuals with NLD have excellent verbal skills with a deficit in visual spatial skills. 

Reading Comprehension challenges
Expository Writing challenges
Note: We do not specialize in assessments needed to test individuals who are nonverbal.

Emotional Challenges
Behavioral Challenges
Intellectual Disability
Talented & Gifted
---
We provide assessment for most ages and ability levels.
Dr. Arnold is a child & adolescent development expert. Ms. Craker has extensive experience in cognitive and academic assessment.  (Note: We are not neuropsychologists.)
We review previous assessments by other providers.

Many parents have previous assessments they don't fully understand. We will review these and teach you what they mean in regards to diagnosis, treatment and advocacy.
We provide assessment for Social Security & Developmental Disability Services.
SSI and SSDI require current assessments to qualify someone for disability funds. We routinely provide these evaluations.
---
Note: We do not provide assessments for child custody, personal safety or school IEE.
---
Assessment Process
Bring all previous assessments you have to the first session.
We will complete a detailed interview.
We will review previous assessments.
We will clarify which assessments are needed to answer your medical questions.
We will clarify which assessments are needed for outside services. (eg, IEP, SSI, SSDI, ABA)
Our office manager will call you with an

estimate

for the assessment.

We encourage you to call your insurance provider and understand your benefits. We do not call to get your benefits.
No insurance company covers learning disability assessments. Some companies refuse ADHD assessments. Each policy is different, please check your benefits.
The final cost is determined by the amount of time needed to assess, score, interpret and write the assessment.

You place a deposit for your portion of the assessment fee with our billing service. 
An assessment date is set.
Our goal is to make sure we test the 'real you'! Here are some common mistakes:
Sleep:

It is very important to get a full night's sleep the night before. Don't stay up late because you have the day off!

Breakfast:

Please eat a good breakfast so you are ready to work.

Glasses:

Be sure to bring them!

Medications:

ADHD: Please take your medication as usual.
Flu: OTC medications will impact your score pattern. Please contact us ASAP if you are getting very ill.

Lunch: We will take a break for lunch. You are welcome to either bring your lunch, or go to a neighboring restaurant. There are several sit-down and fast food places nearby.

Parents:

Please do not to bring young siblings on testing day. It is very hard to keep them entertained.
If your child is age 15 or younger, you are required to stay and chaperone all day.
If your child is age 15 or older, we need you to stay 2-3 hours to complete paperwork and interviewing.
Bring quiet games your child likes to play. You may spend extensive time in a private interview.
We will set a 1 hour appointment for feedback after information is returned from supplemental sources. (eg, school)
The feedback session is for parents. We highly encourage all involved parents to be at this meeting.

Note: We prefer teenagers not be at the feedback meeting. Feedback is very specific regarding challenges and recommended interventions. This is often too direct for young adults. We encourage you to make a separate appointment for your child so we can give appropriate feedback for their age.

The goal is to give clear, direct feedback and plan steps for intervention.
You will receive an extensive report at the feedback meeting.
We are happy to provide ongoing treatment after the assessment.
Assessment Cancellation Notice
If you cancel the assessment within 2 weeks of the scheduled date (or do not come on the scheduled date), we will retain $250 of the deposit and refuse further treatment.