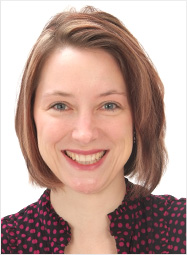 Licensed Psychologist – Clinical, State of Oregon
My clinical expertise is in testing, diagnosing and treating developmental differences: Autism/Asperger's/ASD, ADHD/Executive Functioning, Dyslexia and resulting emotional and behavioral challenges. I believe in holistic care, meaning that I utilize research in sleep, diet (nutrition), exercise, psychology (i.e., family systems, CBT, DBT), education and neurology. I actively have a neurodiversity perspective, which means that I believe all people have a unique brain profile of skills and deficits. Our goal is to learn how to utilize our personal resources to achieve your potential. I will teach you a 'User's Manual' for your brain.
---

Licensed Psychologist – Clinical, State of Oregon
I believe it is noble to embark upon a self improvement project.  Some do this with specific goals (e.g., help with anxiety, depression or marriage)  others simply want to maximize their quality of life. Everyone can benefit from having an unbiased 'sounding board'. Achieving mental health is not always about getting medication.
My goal is to translate science and philosophy into real world tools that work. I actively teach clients how to live a balanced life through: sleep, diet (nutrition), exercise, spirituality and very specific therapies including Cognitive Behavioral Therapy (CBT), Dialectical Behavioral Therapy (DBT) and Existential Therapy.
I specialize in working with young adults, college bound teens and adults. Common treatment goals include: ADHD, depression, anxiety, loss, and stress (e.g., marriage, family and work).
I hold myself responsible for helping you create an authentic life.  You can never be fully satisfied until you embody your true SELF.
---
Alison Craker, M.A., L.P.C.
Licensed Professional Counselor
My focus is on childhood mental health issues. Specifically my focus is child ADHD, child depression, child anxiety, child misbehavior and the secondary effects these have on family, academics, self-esteem and health. Dr. Arnold and I often work together to provide lower cost and more timely intervention for families. Specifically, Dr. Arnold will ask that you work with me to learn about child ADHD, anxiety, depression etc. and the appropriate intervention and accommodations. She will work with you personally on very specific, more complicated challenges that are outside my scope of practice.