Couple's Issues
Couples therapy is an exclusion on most insurance policies.
There are three avenues to access couples treatment:
Insurance: Ask your insurance provider if couples therapy is a covered expense.
Insurance: If your relationship is causing you to have mental health difficulties (e.g., depression or anxiety) you may use your medical insurance for individual therapy and choose to include your partner, on occasion, in your treatment.
Private Pay: You may pay privately for couples treatment.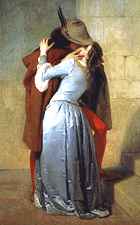 New Leaves Clinic is proud to provide quality couple's therapy. We know that there are many different kinds of relationships, and that both men and women bring valid perspectives. Because of this, our psychologists take time to learn about each person's value system and concerns. Regardless of the problem, we have found that poor communication usually plays a role. When a couple no longer shares ideas effectively, frustration and mistrust often follow.
None of us were taught how to have a successful relationship, and many of us had poor role models. Thankfully, research has identified specific, proven strategies that can help.
Many couples come to us believing that they have reached an impass in their relationship. They've lost hope that they can ever move past hurt, guilt and blame. Others are afraid to face the past out of concern that their love cannot survive another brush with danger. Many who have decided to separate do not know how to take the next step. By cultivating an atmosphere that is free from judgment, our approach to couple's therapy safely nurtures each partner's version of the truth. Only when both perspectives are heard and validated can the work of rekindling begin.
Once mutual respect is emboldened, specific goals are sought that will truly make a difference in your relationship. We pride ourselves on actively assisting couples in moving forward with their lives. We ensure progress by teaching communication skills, coaching productive discussions, and making sure that each person follows through with joint agreements.
Once a couple is communicating more effectively, we have found that newly discovered insights can take therapy in surprising directions. For example, it may be that one partner needs individual therapy to work on a personal problem (e.g., sexual/physical abuse).
If you should decide to end the relationship, we can facilitate a mature and respectful parting that is based upon the mutual regard you once felt for each other. Together we can make plans for living arrangements, child custody and other pivotal issues related to separating.
Finally, unresolved family discord affects children adversely. Parents often struggle with how to address fighting, separation and plans for divorce with their children. Under these circumstances, it is not surprising that children develop behavioral and academic problems. Dr. Arnold is a specialist in child development and can assist you with preparing children for separation or divorce. She helps children work through their fears and concerns, and can teach you how to talk with your children more effectively.
Common Topics Include:
Sex
Anger
Affairs
Money
Arguments
Commitment
Child Rearing
Step Parenting
Growing Apart
Communication
Separation / Divorce
New Leaves Clinic Is Unique Because: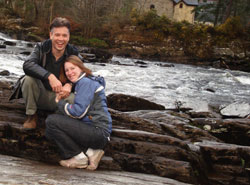 We use a scientifically validated therapy for couples!
We provide individual & couple's therapy.
We teach effective communication skills.
We assist with all stages of your relationship.
We support each person's perspectives; We do not "take sides".
We are active therapists. We teach you new skills and make sure that progress is being made.
Our child psychologist can provide advice on parenting through difficult times.