Frequently Asked Questions

Many people have never had the opportunity to work with a psychologist. Often, persons considering mental health care have questions about mental health and the therapeutic experience. We have attempted to answer the most common questions here. If you have additional questions, or would like to speak with one of our psychologists, please free to call.


Yes, we accept insurance.
We are preferred providers for BlueCross BlueShield.
If you have another insurance provider, we may be covered as an Out of Network Provider. Call your insurer and ask, "What is my Out of Network, Outpatient Mental Health benefit"?

Most insurance companies have two levels of coverage: 1) In Network: Services rendered by a clinician on your insurance panel & 2) Out of Network: Services rendered by a clinician not on your insurance panel.
The difference between In Network and Out Of Network reimbursement is typically the difference between 80% and 60% reimbursement. Please call your insurance company to find out your mental health reimbursement rate.
New Leaves Clinic is happy to assist you by providing needed paperwork for insurance reimbursement.
Two of New Leaves Clinic therapists are doctoral-level, licensed clinical psychologists. As doctoral level therapists, we have had extensive training in the assessment, diagnosis and treatment of a wide range of difficulties related to mental health.
To become a doctor of psychology, one must complete at least 5 years of graduate (i.e., post Bachelor's level) education including a full year of internship. Doctoral candidates pursuing a Ph.D. must also contribute an original research study to the field (i.e., a dissertation). This is different from a 'thesis,' which is usually a summary of existing research. Completion of these steps confers the academic doctorate degree.
To gain licensure for the purpose of clinical practice, the doctor must complete a year of postdoctoral study, pass (at the doctoral level) a written national examination on psychological matters (i.e., EPPP) and a state-specific oral examination related to the laws of that state. The licensed doctor is then termed a "Licensed Psychologist".
All academic and clinical work must have been pre-accredited by the American Psychological Association (APA) to ensure quality. Licensing attests that the state has deemed the professional a qualified psychologist, as opposed to a general counselor. To retain a license, a psychologist is bound to uphold strict ethical standards and must complete continuing education courses on a regular basis.
Last, the term "clinical psychologist" identifies the clinician's area of study within the field of psychology. Clinical psychologists specialize in working with "clinical" issues, or issues often found in a clinical setting. Specifically, they are well versed in assessing, diagnosing, treating and researching clinical issues ranging from emotional stress to chronic mental health disorders.
We encourage you to reference the Oregon Board of Psychologist Examiners website for additional consumer information.
There are multiple aspects to New Leaves Clinic that makes it different from other mental health organizations.

 In our experience, clinic offices are often unimaginative, sterile and impersonal. In contrast, we hold that a health clinic should be a sacred place. Our clinic rooms appear more like beautiful living rooms with Greco Roman art.
New Leaves Clinic employs licensed, doctoral-level clinical psychologists. This ensures that you receive the highest quality of service in terms of your therapist's education, and their obligation to abide by very strict and specific ethical and legal standards (e.g., your confidentiality, etc.). We also employee a licensed masters-level therapist to reduce cost to patients for more conventional care.
New Leaves Clinic staff has pursued a wide array of of life, training and clinical work experiences. This eclectic background benefits you in many ways.

New Leaves Clinic psychologists have worked with clients in multiple settings, including inpatient hospitals, medical hospitals, day treatment facilities, nursing homes, community mental health centers, schools and within family homes. Even if it turns out that New Leaves Clinic is not the best resource for you at this time, we will ensure that you receive a proper referral elsewhere.
New Leaves Clinic therapists have professional clinical experience working with individuals, couples, families and groups.
New Leaves Clinic psychologists have worked with individuals covering the full range of lifespan issues. For example, Dr. Arnold has assisted families in coping with the impact of the impending birth of a disabled child. On the palliative end of the spectrum, Dr. Friedrichs has calmed dying elderly clients as they passed over. New Leaves Clinic psychologists understand the importance of a developmental "stage" approach to mental health.
While New Leaves Clinic psychologists are trained in general psychological care, they have also developed very specific areas of specialty through additional training and clinical work. New Leaves Clinic specialties include: physical disability, cognitive disability, learning disability, developmental disability, anger/behavior management, geriatric care and psychological and spiritual growth. See staff profiles for more information.
It is our belief that each client is unique. People learn and embrace change differently from one another. Successful therapy can only happen when certain elements come together properly. Called the "Four R's." these include having theright therapist, providing the right therapy, to the right client, at the right time in that client's life.
Because of increased need, community mental health organizations are under increasing pressure to apply only "time-limited" therapies. New Leaves Clinic psychologists are trained in a wide array of empirically validated techniques, including cognitive/behavioral, learning theory, interpersonal, dynamic, existential, narrative, solution-focused, and reality therapies. We are willing to work with you on an ongoing basis, if you so desire.

New Leaves Clinic provides holistic care. Many practitioners focus on the "problem", rather than the person as a whole, integrated being. New Leaves Clinic is unique in that we take a personal strengths approach. All aspects of a person are considered when designing treatment strategies. This includes each person's distinct lifestyle, interests, physiology, capacity and spirituality.
Many people confuse the definition of psychologist with that of a psychiatrist. Psychologists and psychiatrists have two different types of degrees. Psychologists have a doctorate in philosophy, whereas psychiatrists have a doctorate in medicine. Both disciplines work in mental health, and both have equivalent quality in education. The primary difference is that psychologists are trained in mental health 
philosophy 
and
 technique
, whereas psychiatrists are trained in mental health
physiology
. This means that psychologists primarily treat through "talk therapy" and psychiatrists primarily treat through medication management. There are exceptions, in that some psychologists are trained in medication management and some psychiatrists are trained in psychotherapy.
More and more often these days, psychologists and psychiatrists work together for the good of patients, since each are trained to address an important aspect of mental wellness. If you are a patient seeking psychotherapy from New Leaves Clinic, your psychologist may enter into a collaborative arrangement with your family practitioner for the purpose of medications management with your consent.
It is important to understand that a licensed psychologist, master's level therapist, counselor, and life coach all have very different levels of education. In many cases there are different degrees of ethical and legal responsibilities as well.
 To be a doctor, one must complete at least 5 years of education, including a year of internship, as well as an original dissertation. To gain licensure, the doctor must complete a year of post-doctoral study, pass a written national examination on psychological matters and a state-specific oral exam related to the laws of that state. A licensed doctor is termed a "Licensed Psychologist". All of the doctor's academic and clinical work must have been accredited by the American Psychological Association (APA) to ensure quality.
To be a master's-level therapist, one must complete 2 years of education, a thesis (or qualifications exam) and a year of internship. To gain licensure, the master's-level therapist must pass a written national exam on psychological matters and a state-specific oral exam related to the laws of that state at the master's level of skill. In Oregon, a licensed master's-level therapist is termed a "Licensed Psychologist Associate". All of the individual's academic and clinical work must have been accredited by the American Psychological Association (APA) to ensure quality.
The term "counselor" is not a protected term. This means that anyone, regardless of education or training, can use this title. This also means that a counselor is not necessarily held to legal or ethical standards, and has no responsibility to protect your confidentiality.
The term "life coach" is not a protected term. This means that anyone, regardless of education or training, can use this title. This also means that a life coach is held to no legal or ethical responsibility to protect your confidentiality. While there are programs in place to train life coaches, there is no established standard of care in this field. Thus, the quality and type of education, training and practice is not consistent.
The most traditional reason to work with a 
clinical
 psychologist is to gain relief from mental anguish (e.g., as in the case of a psychological disorder). This might include a "nervous breakdown," depression with suicidal thinking, obsessions, anger, or irrational fears that interfere with your ability to work, love, or play. A psychologist can assist you in understanding the nature of the disorder, what impact research suggests the disorder will have on your life, and what you can do to combat the effects of the disorder. Essentially, a clinical psychologist can help you reclaim your life from the crippling effects of an emotional, behavioral, or (in some cases) "physical" disorder.
Albert Einstein once defined "insanity" as the repeated application of the same old tired fix, hoping each time for a different outcome. When you go to see a psychologist, you are speaking with a scientist who is skilled in the art of human nature. It is likely that the application of a hundred years of the research into human behavior may shed some light onto your problem. A psychologist can provide insight, assign pointed behavioral projects, as well as help you to formulate your own solutions. In this way, psychologists are "mental midwives. " They help you to give birth to your own unique solutions.
If you are unsure whether working with a psychologist is right for you, we recommend that you call and discuss your concerns with us. We can be of assistance in clarifying the roles of different community resources so that you can make an educated and informed healthcare choice.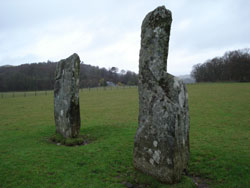 No, you do not. People consult with psychologists for many reasons. Psychologists are trained to work with a very wide variety of mental health problems, but also to help in areas as diverse as advertising and motivational speaking. Some common concerns include coping with acute crises (e.g., death in the family), managing a chronic health condition (e.g., living with a disability or depression) and gaining assistance with spiritual and emotional growth (e.g., learning one's purpose in life). In fact, many individuals choose to have an ongoing relationship with their psychologist to provide additional insight into their daily lives, as well as to provide a confidential venue in which to vent pressing feelings and thoughts. Quite simply, there are as many reasons to work with a psychologist as there are individuals.
No, working with a psychologist does not necessarily mean that you are "crazy." To the contrary, it likely means that you are adaptable and pro-active in your quest to move forward in your life. It is important to remember that you are not your problem. You are simply in need of new solutions… taking our inspiration from nature, dare we say, you are in need of New Leaves!
Session length may vary. A typical session is 1 hour. However, some clients prefer intensive meetings (e.g., 2-4 hours in length) in order to address issues more quickly or to complete treatment in fewer visits. For example, intensive sessions are often useful to couples who are experiencing a crisis. Also, we find that men sometimes prefer short-term, intesive sessions over long-term therapy.
The course of time psychologists and patients work together varies greatly based upon the type of difficulty that is being addressed, the willingness of the patient to address it, and how often the patient comes to sessions. When you first meet with your psychologist, you will set specific goals for your work together, and will agree upon a general time line for accomplishing them.
It is important that you feel comfortable with your therapist. Sometimes, this means bringing along a trusted family member or friend when beginning mental health services. Over time, you and your psychologist can decide together whether having an additional person in the room is beneficial to your progress.
Traditionally, psychoanalysis was conducted with the patient lying on a couch while the therapist was seated out of view. While there are sound theoretical reasons for this arrangement, we've found that it is more important that you be comfortable. We have made every effort for New Leaves Clinic to be a relaxing, serene place for you to visit. There are chairs, couches and chaise lounges in different rooms. You are welcome to sit in a chair with your feet up, sit on the floor, or lie on a couch if you like.
Yes, New Leaves Clinic psychologists specialize in the areas of disability and lifespan development. New Leaves Clinic psychologists have worked extensively with individuals who are disabled, as well as their caregivers. We have worked with clients learning to adapt to cognitive (e.g., mental retardation), developmental (e.g., autism), chronic (e.g., cancer and dementia) and physical (e.g., spina bifida) disabilities, as well as individuals and families needing assistance with end-of-life care (e.g., hospice). We also work very closely with families learning to assist individuals with disabilities.
It is not uncommon for clients to feel nervous about telling a stranger their cherished secrets. Most people say that they were very nervous before their first visit, and relived that all went well by the end of that visit. You can expect to meet a psychologist who is kind, non-judgmental, thoughtful, and considerate while also being honest and direct about topics that can be hard to discuss. You should expect to talk about important life matters and be willing to apply yourself to changing things in your life that are not working for you. Working with a psychologist is much like working with a trusted ally. Our goal is your best interest.
No, New Leaves Clinic does not audio or video tape sessions.
This question must be addressed in terms of operating costs and educational background.
The fee per hour is equal to or less than the fee of other professionals (e.g., medical doctors, accountants and lawyers). In addition, this fee is consistent with those charged by other licensed psychologists in the Portland, Oregon community.
In regard to education, doctors of psychology have 3-6 more years of education and professional training than master's-level therapists. In addition, it is important to note that licensed professionals charge a higher rate because we are held to a higher ethical standard requiring ongoing continuing education, professional board fees and malpractice liability fees.
Licensed
 psychologists are bound by strict ethical standards set forth by the American Psychological Association (APA). The ethical code that psychologists follow is more strict than that of medical doctors. This means that your psychologist has vowed to uphold your confidentiality, and is legally bound to retain your privacy (much like a lawyer or priest). This means that your psychologist WILL NOT share your personal information with your family or others, unless you give written permission to do so in advance.
That having been said, there are certain common sense situations in which psychologists are legally mandated to break confidentiality for the good of the client or public welfare (e.g., suicidal / homicidal intent, or ongoing child abuse). In these cases, a psychologist cannot be held liable for breaking confidentiality. Before you agree to enter into therapy, your psychologist will review ALL situations mandating disclosure to state agencies, and you will receive a copy of this form to keep for reference.