1st Appointment Information
Welcome!
We look forward to helping you think 'outside the box' to solve your challenges.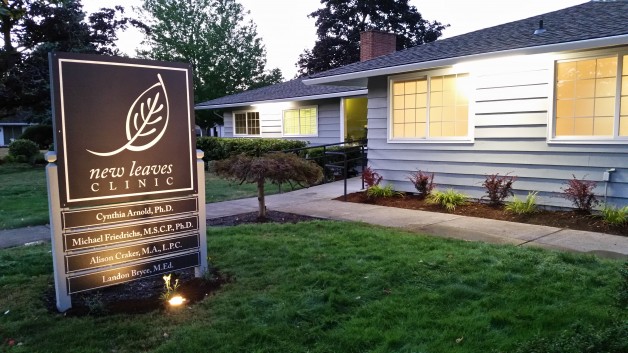 The following are services we provide that many mental health providers do not:
We go to international conferences to be aware of the best resources to teach you.
We give talks to local providers and schools at no cost. We also donate to local high quality programs.
We provide books to clients when we recommend them, so we can 'get on track' as quickly as possible.
We read past assessments/reports so we fully understand your challenges.
We coordinate care with pediatricians, psychiatrists, therapists, academic providers and tutors.
We have expertise in assessment/diagnosis and treatment; most providers do one or the other.
We call your insurance provider to get a quote of your cost for treatment.
We provide complete insurance billing.
We take HSA, credit cards and debit cards.
We provide secretarial service to set up appointments.
We maintain a web presence with a great deal of information for current and new clients, as well as teachers.
………and we truly love what we do, which shows in our attitude and knowledge!
How to make an appointment:
1.  If you would like to become a new patient, please fill out the Make An Appointment form. Our office manager will check your insurance benefits and call you to make an appointment. Please be aware that Dr. Arnold often has a waiting list.
2.  We highly encourage you to review our billing policies before your first appointment. Sometimes clients misunderstand our fee structure, which can cause financial stress/confusion. Here is a link to our  Billing Information page.
3.  Please note our Cancellation Policy:
Intake:

We require 48 hours notice of cancellation. If you cancel less than 48 hours in advance, we will refer you to another provider.
Ongoing Sessions: We require 48 hours notice of cancellations. If you miss 2 sessions with less than 48 hours notice, we will refer you to another provider. 

4.  You will be given this  Consent Packet to read over before your first session. You may prefer to review it at home to save time.
5. Please read the appropriate Adults  -or-  Children, Adolescents & Assessments box below – this will explain exactly whom and what to bring to your first appointment.
6. Each Provider has a resume and biography you may want to read.
7.  Appointment Reminders: You will get an email the week before and the day before from our online scheduling system: Therapy Notes.
 503.693.9153
AdultsChildren, Adolescents & Assessments
Please bring a copy of pertinent medical and mental health records.
Bring the name, phone number and address of medical and mental health professionals that you would like your psychologist to consult. 
If applicable, please bring a copy of your child's:  last report card, assessment/testing/diagnostic reports, and your child's IEP/504.
Bring the name, phone & fax number of medical and mental health professionals that you would like your provider to speak with to coordinate care.
Attendance:

We ask that active parents (i.e., biological and step-parents) attend the first session.
We prefer that you do not bring your child with you to the first meeting. Children shouldn't hear the review of their difficulties and mistakes.
Young children and children with behavioral challenges need to have a chaperon in the lobby while parents are talking to the provider. Please use your discretion. For much of the time a receptionist will be present to keep a watchful eye, but she is not a babysitter and is not responsible for your child. 
1. Clinical Intake2. Treatment Plan3. Review of Medical Records
For psychotherapy and behavioral services, your first few meetings will focus on completing the Clinical Intake. Your provider will ask important questions about personal history, medical issues, past treatment, current difficulties and coping/parenting strategies. This information is used to create a Treatment Plan.
After the Clinical Intake is completed, a custom Treatment Plan will be created for you. This plan is an outline of the specific milestones you wish to reach, the strategies/skills that will be taught and a time line to meet your goals. The Treatment Plan will be reviewed with you verbally and you are encouraged to assist in making changes to the plan. This plan is reviewed throughout treatment, and can be changed to meet your needs as treatment progresses.
Clients often have many questions regarding previous assessments and diagnoses. Your provider will read the medical, mental health and academic records you provide, and present you with a comprehensive review of your records. This is useful in gaining an integrated understanding of  skills and difficulties.